DELIVERY: The works listed below are currently available with free delivery within London and the surrounding counties. Please arrange a suitable delivery time with us after receiving the order confirmation email.
PAYMENT: Payments are handled securely via PayPal.
GUARANTEE: There is a 7 day guarantee on all online purchases. If you do not wish to keep your purchase, for any reason, inform us within 7 days by email. Ensure that the package is available for collection after contacting us. A refund (minus return delivery costs) will be processed within 2 weeks after the package is returned.
Please
contact us
if you have any other questions regarding the Studio Online Orders page.
---
Babylon System
2016
Ultraviolet print on Birchwood Panel
50 x 76 cm
Edition of 50 (+ 2 Artist's Proofs)
Signed
Ultrachrome Gloss
42 x 59 cm
Edition of 150
Signed
This project explores globalisation through its accelerated impact on city space, which stems from the artists involvement as a soundsystem DJ from 1995 onwards.
---
Formations IV
2013
Archival print mounted on acrylic
60 x 180 x 3 cm
Edition of 10
Signed
Ultrachrome Gloss
30 x 115 cm
Edition of 150
Signed
Project commenced 2013, in Guayas, Ecuador. Rising above Las Peñas, the Cerro Santa Ana was a favela with many problems until a social entrepreneurship and regeneration project provided every household with funding to renovate their houses and setup businesses of their own.
In October of 1953, while on his motorbike trip, Ernesto Che Guevara stayed in the neighbourhood of Las Peñas, in the first house near the top of the terrace numbered 199. His room was made of wood and had a view of the Guayas River.
---
Parkour I
2011
Lambda C-Type Metallic mounted on aluminium-dibond
135 x 60 cm
Edition of 10
Signed
Lambda C-Type Metallic
40 x 75 cm
Edition of 10
Signed
Time-stretched samples of movement forming improvised marks and traces that temporarily reclaim urban structures. Forms part of a project which explores critical physical dialogues with the city.
---
São Paulo Colours II
2010
Archival print mounted on acrylic
50 x 150 cm
Edition of 10
Signed
Sampled city space, filtered to form intricate textures and to compress the space. Concentrated layers, "the immense texturology spread out before one's eyes … the networks of these moving, intersecting writings compose a manifold story that has neither author nor spectator, shaped out of fragments of trajectories and alterations of spaces…"
---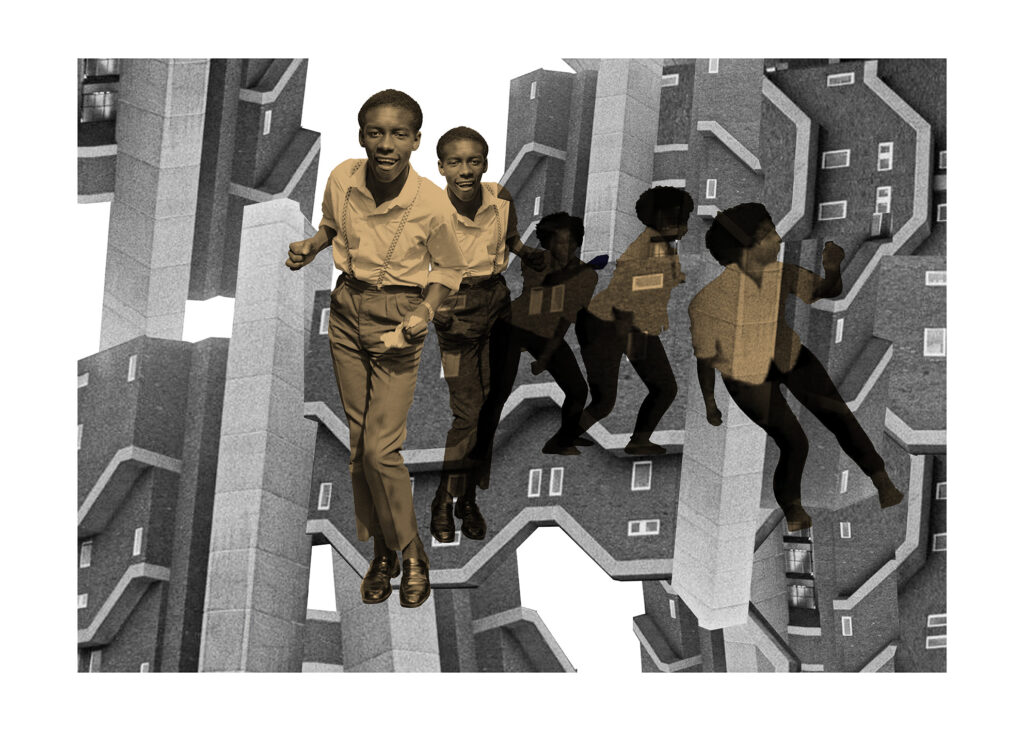 Culture Outlasts the Systems of Oppression I (Gold)
2017
Jaykoe & Neil Kenlock
Silkscreen Print Black and Gold on Fabriano Paper
50 x 70 cm
Edition of 150
Signed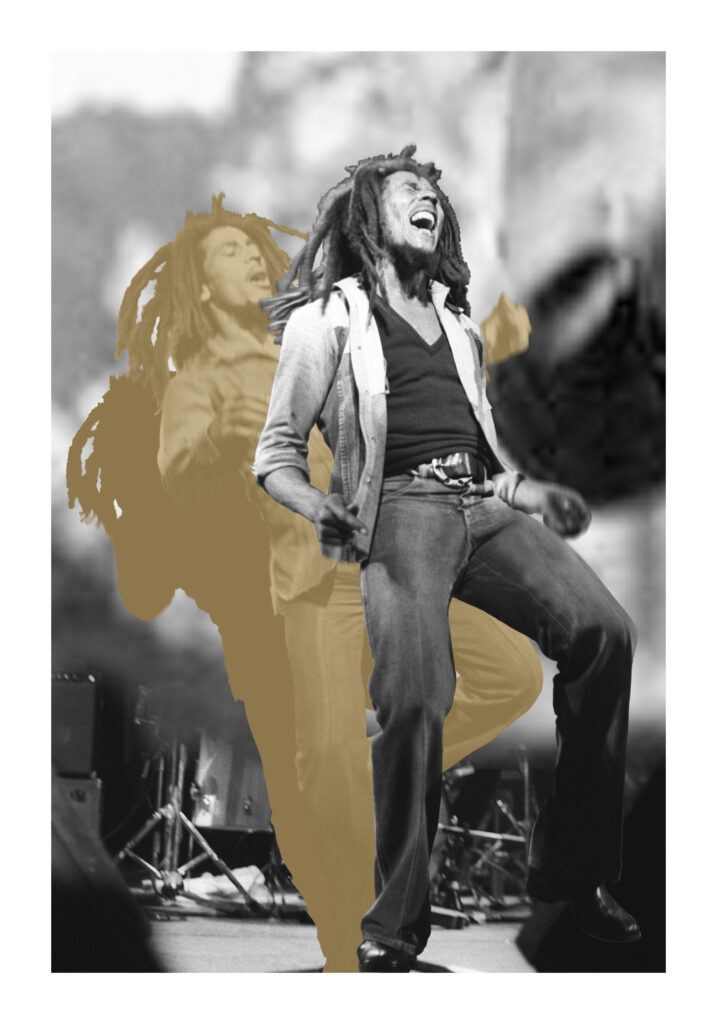 Marley (Culture & Urbanisation, Gold)
2017
Jaykoe & Neil Kenlock
Silkscreen Print Black and Gold on Fabriano Paper
100 x 70 cm
Edition of 150
Signed
This work is from the Overstand (Postcolonial Sampler) project, which led to a two-person exhibition featuring the work of Neil Kenlock and Jaykoe.
Kenlock's work documents the history of civil rights struggles in London. His images of British Caribbean residents in Brixton in the late 1960s and '70s formed part of the exhibition, echoing his inclusion in the Tate Britain show "Stan Firm Inna Inglan".
Kenlock and Jaykoe created a dynamic series of collaborative works for the exhibition, which coincided with Black History Month. Jaykoe sampled and transposed a variety of images of life in Brixton before, during and after the 1981 riot – including original photographs taken by Neil Kenlock in the 1970s.
---
Other platforms where works can be viewed:
Rise Art partners with museums and galleries, such as The Serpentine Gallery and Tate, to form a curated online platform.
View works